"A happier workplace creates a better experience for our guests"
John Horton, General Manager, Abbey House Hotel & Gardens.
Outstanding service is vital to the customer experience.
Just a short drive south of the Lake District lies Abbey House Hotel & Gardens. It's a luxurious retreat that is known for its elegant weddings, delicious food, relaxing holidays and unforgettable events. It's set in 14 acres of woodland and gardens with the famous Furness Abbey accessible from the grounds.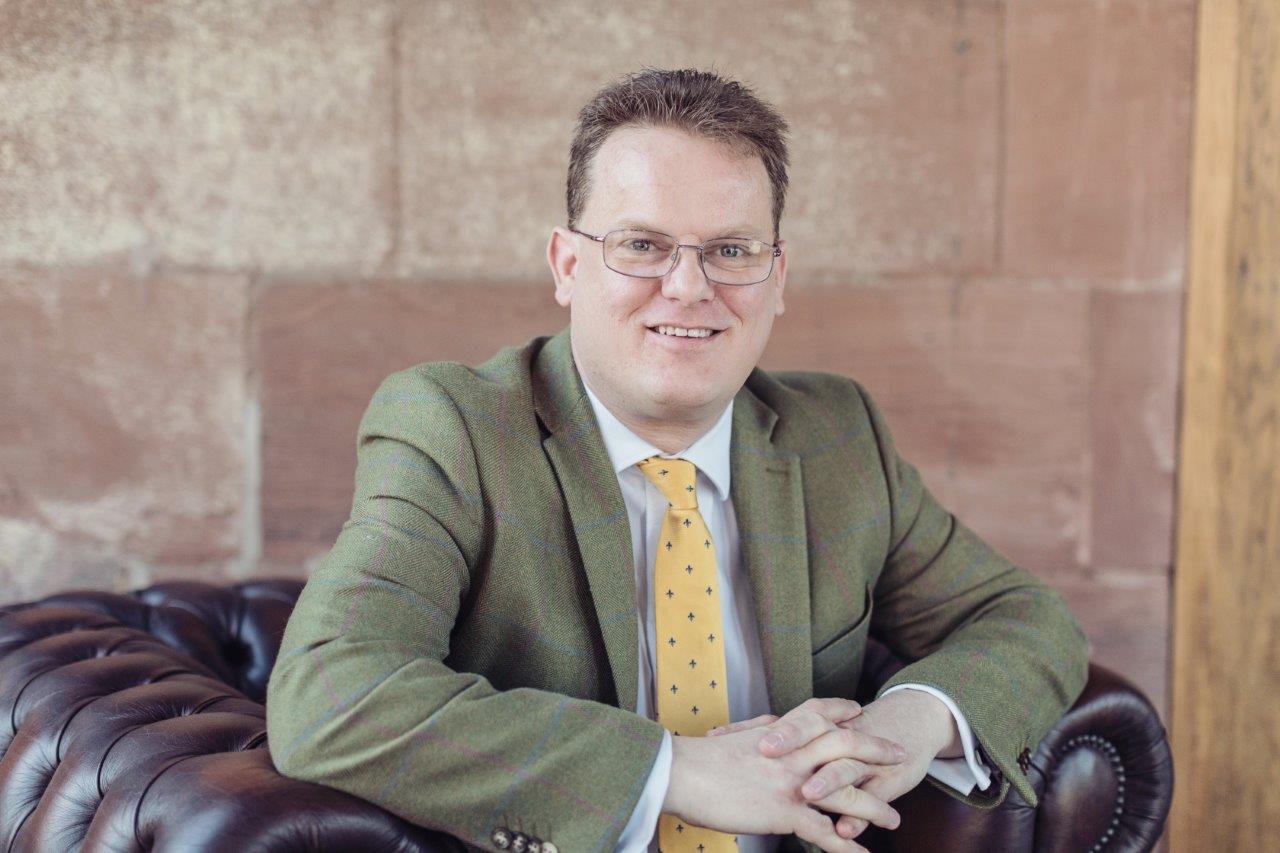 The building itself is historically significant. It was built in 1914 as a guest house for Vickers Limited with a flat for the managing director, Sir James McKechnie, and was designed by the world famous architect, Sir Edwin Lutyens. The gardens were landscaped by Gertrude Jekyll, who is hailed as a premier influence in 20th-century garden design.
Running a hotel with such a fine pedigree and reputation needs careful management and meticulous attention to detail. John Horton, general manager at Abbey House, understands the importance of outstanding customer service as a vital component of the customer's overall experience.
John explains: "The setting, the building and location of Abbey House are all stunning and we know that people are attracted by the physical beauty of the place. But if you take a detailed look at our reviews, 9 out of 10 comments will remark on the friendliness of our staff and the quality of the service."
Guests will think of Abbey House as a special part of their lives
"We understand that people hosting their special event here, such as a wedding, will think of Abbey House as a special part of their life forever. So it's our responsibility to ensure that every guest gets the best service and experience we can possibly deliver."
John took over the hotel management in 2011 and inherited some team challenges that needed to be ironed out.
He explains: "Each department in the hotel, such as the kitchen, housekeeping, front of house and so on, was running as a separate team with very little communication between them. I quickly identified that we needed to get everyone on the same page and understand that for the sake of our guests, every department needed to integrate seamlessly."
John contacted Justine Douglas of Cumbria Training Services to help him turn several teams into one.
"I was working with a hospitality consultant who recommended Justine to me. Her experience with customer services in the Airline industry gave me the confidence that she would be the right person to help me create a more focused approach to customer service. Justine came to see us, and we had a good initial chat about the overall training needs."
Bite-sized workshops where we mixed up the teams
'She designed and delivered a series of eight, bite-sized customer service workshops, and each workshop was delivered three times. These included: Customer Expectations, First Impressions, Verbal & Non-verbal Communication, Taking Ownership and Handling Complaints. We deliberately mixed up the groups so we would have say, kitchen staff with reception people and housekeeping combined with banqueting. The key thing was to break up the existing teams and make sure each workshop was made up of people who didn't usually work together."
"Justine helped all of us understand the customer journey. We identified 129 touchpoints where a guest or potential guest can come into contact with our brand or our team. This was illuminating as it helped us see how important each interaction, no matter how small, leaves an impression or makes an impact. Smiles, eye contact, first impressions, how we present ourselves on social media are all part of the mix. Justine carried out some mystery shopping and provided us with detailed written feedback."
Gaining trust through 1-2-1 sessions with all staff
"Another important part of the process was the 1-2-1 sessions Justine had with all employees. She quickly gained their trust, they felt listened to, and it made a significant difference in getting everyone working together, shifting their mindset and improving productivity. It has also helped us develop an effective induction process for new team members coming on board."
"We now have a happier workplace, which is essential in a high-pressure environment like hospitality. Everyone interacts better, and our guests remark on the service and friendliness of our staff on review sites."
Regular refresher sessions keep everyone on track
"Since the initial project, we have run refresher sessions and will continue to do so. Justine understands our business, and she has the trust of everyone on our team. I'm always looking for reasons to work with her. She's 'one of us' now, and I like the way she keeps me informed of funding opportunities and support we can tap into for further projects."